N S CH Sister of Mercy, «Fame»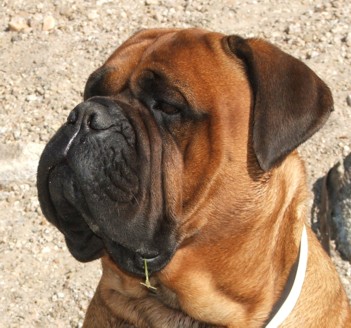 Date

Show

Judge

Result

15.08.10

NKK International Show Oslo, Norwegian Winner Show

Jari Laakso, Finland


Excellent, BOB Veteran, 4th female winner

07.08.10

Norwegian Bullmastiff Speciality

Grant Slater, UK

Excellent, BIS Veteran & BOS winner!

22.11.08

NKK International Norwegian Winner Show Hamar

Kirsi Laamanen, FIN

1CHK, 2BTK, CK, Res.CACIB

08.11.08

Kongsberg Hundeklubb

Soile Bister (Fin)

BOB

14.09.08

Norwegian Kennel Club International Show Stavanger

Stefan Sinko, Slovenia

BOS w/CACIB (photos under)

23.08.08

Norwegian Bullmastiff Speciality

Geraldine Shastid

CK, 2CHK, 4BTK (photos & critic)

16.08.08

Norwegian Kennel Club International Show Drammen, Crufts qualified

Helge Lie, Norway

BOB w/CACIB (photos under)

03.08.08

Irsk Ulvehundklubb Norge (Nesbyen)

Marija Kavcic, Slovenia

BOB (photos under)

18.08.07

Norwegian Bullmastiff Speciality

Janet Gunn, UK

BOS (photos)

27.05.07

Swedish Bullmastiff Specialty

Jürgen Sauer (Germany)

BOS, Swe Champion (photos)

17.05.07

Champion Clubmatch BM Club Nederland

Stefan Sinko (Slo) and L. van Os (Holland)

BOS (photos)

2006: Second winning female BM in Norway!

01.10.06

NDK National show Oslo

Ligita Zake

BOB

27.08.06

KSS Show Hauger

Antoni Di Lorenzo (IT)

BOB (photo and critic under)

26.08.06

Norwegian Bullmastiff Speciality

Bas Bosch (NL)

2CHK, 3BTK, CK (photos and critic)

12.08.06

NKK International Norwegian Winner Show Oslo

Igor Selimovic (CRO)

2.best female, CK, Res.CACIB

29.07.06

MOHK National Show Moss

Derek Smith (IRL)

BOS (photo)

(critic under)

15.07.06

NRK National Show Porsgrunn

Harald Aune (N)

BOB, 3BOG.

17.06.06

NKK International Show in Drammen

Benny Blid (Swe)

CACIB, BOS (photo) (critic under)

04.06.06

Swedish Bullmastiff Specialty

William Warren (UK)

2.best female, CK (photos)

(critic under)

2005: Most winning Bullmastiff in Norway!

20.11.05

NKK International Norwegian Winner Show Hamar

Annika Ulltveit-Moe (Swe)

CACIB, 2.best female

13.11.05

KHK Kongsberg

Soile Bister (Fin)

BOS

30.10.05

NRK Eidsvoll

Pedro Sanches Delerue

BOB

29.10.05

NDK Eidsvoll

Javier Sanches Fernandes

BOB

07.09.05

KSS Hauger/Oslo

Antoni Di Lorenzo (IT)

BOB, 2BOG. (photo)

14.08.05

NKK International Show Oslo

Diane T. Anderson (USA)

CACIB, BOS. (photo under)

30.07.05

MOHK Moss

Michael Leonard

BOB

18.06.05

NBK's Bullmastiff Speciality Show

Julia Jones (UK)

2 Best Female, CK. (photos)

2004: Second winning female BM in Norway!

14.11.04

Kongsberg HK

Rodi Hübenthal

BOB

21.08.04

KSS Hauger/Oslo

Javier Sanchez

BOB, 3BOG (photo under)

25.07.04

MOHK Moss

Marit Sunde

CAC, BOS, CHAMPION!

19.06.04

NBK's Bullmastiff Speciality Show

Fiona Miller (UK)

CAC, 2 Best Female.

28.03.04

NKK International Show Bergen

Louis Pinto Teixeira

CAC, 2 Best Female.

23.11.03

NKK International Show Hamar

Hans Van Den Berg

CAC, 2 Best Female

28.09.03

NKK International Show Fredrikstad

Ligita Zake

CAC, 2 Best Female
CRITICS:
27.08.06 by Antoni Di Lorenzo:
"Excellent size, strong and square body. Excellent bone, chest & coat. Very good forequarters and hindquarters.
Excellent neck, head and mask. Excellent eyes and muzzle and movement."
29.07.06 by Derek Smith:
"Beautiful head, lovely expression, excellent mouth. Beautiful body with the best of ribs.
So well balanced, very good movement."
17.06.06 by Benny Blid:
"Kompakt kraftfull tik. Välformat hovud, bra uttrykk. Bra överlinje, djup välutviklad kropp.
Bra front, välvinklad sunda rörelser."
04.06.06 by William Warren:
"Very striking head, correct proportions to head, good pigment, good bite,
deep broad chest, good forechest, good spring of rib, good rear angulation
... hindquarters, prefer slightly higher set tail. Moves ok."
PHOTOS:
NKK Stavanger 14.09.08:
Fame BOS w/CACIB - BOB Game Keeper's Jackpot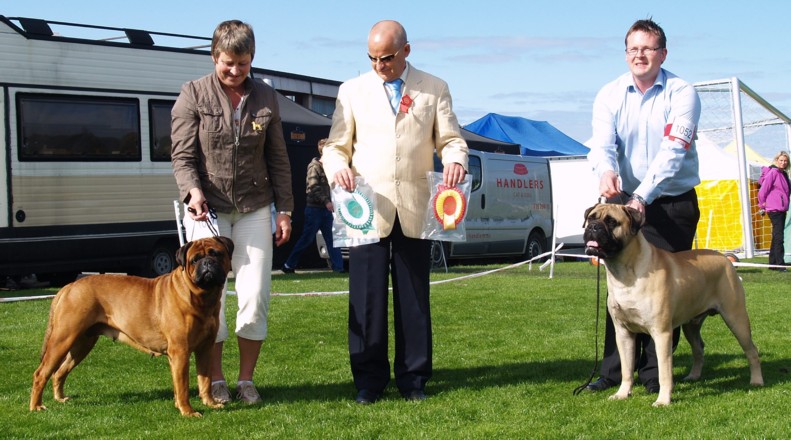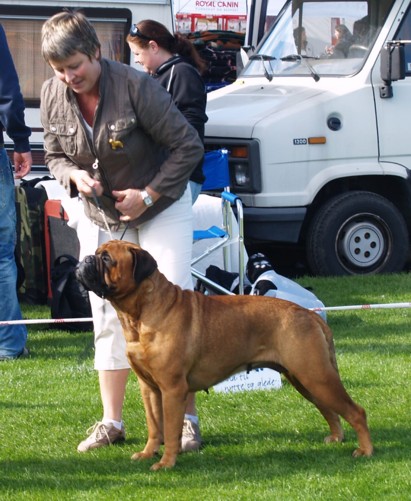 NKK Drammen 16.08.08:
Fame BOB w/CACIB - BOS: CH Chaboum av Showmann v Muppenschlass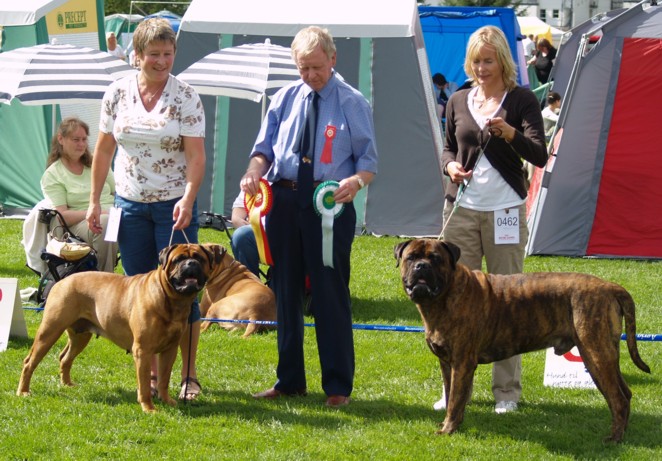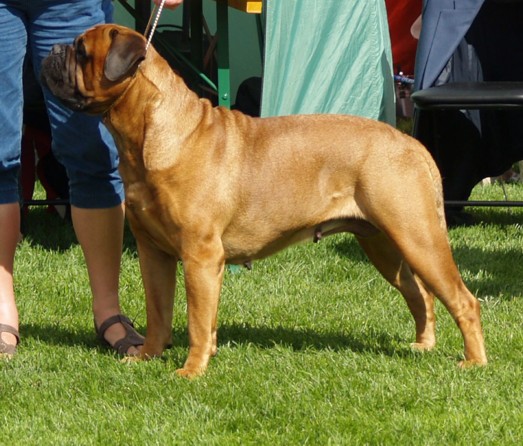 Nesbyen 03.08.08 -Fame 6 years old: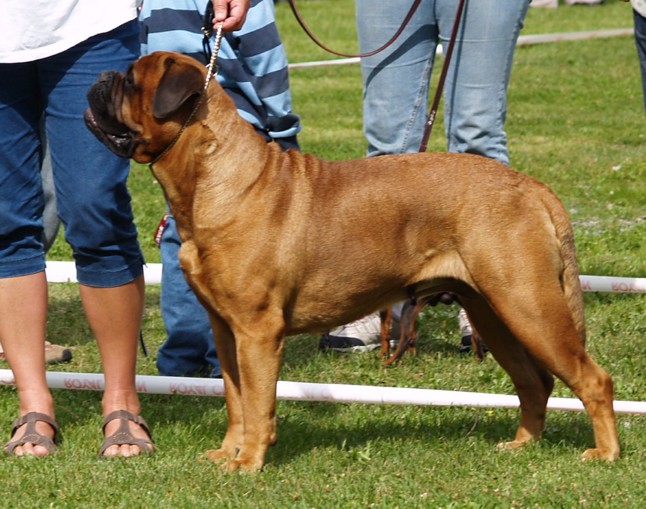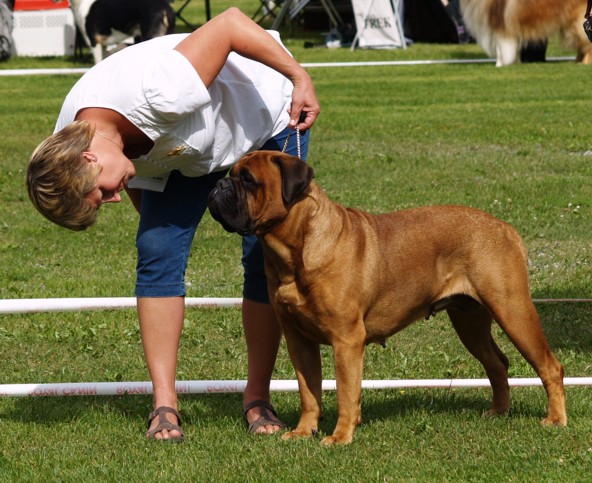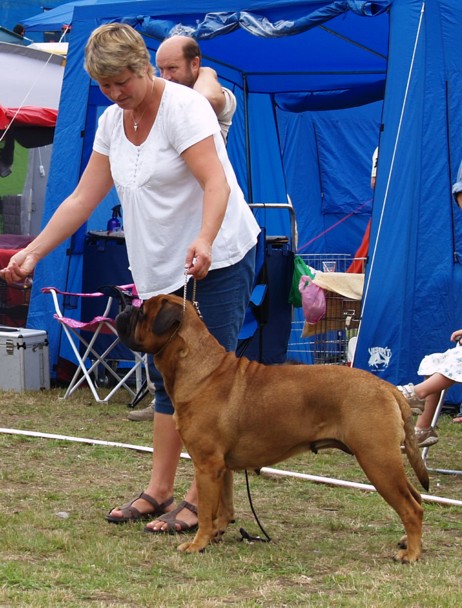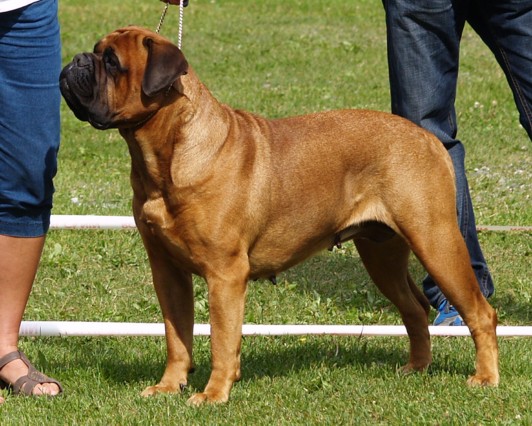 27.08.06: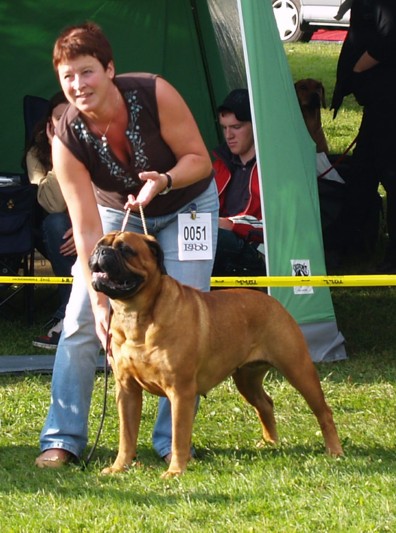 14.08.2005: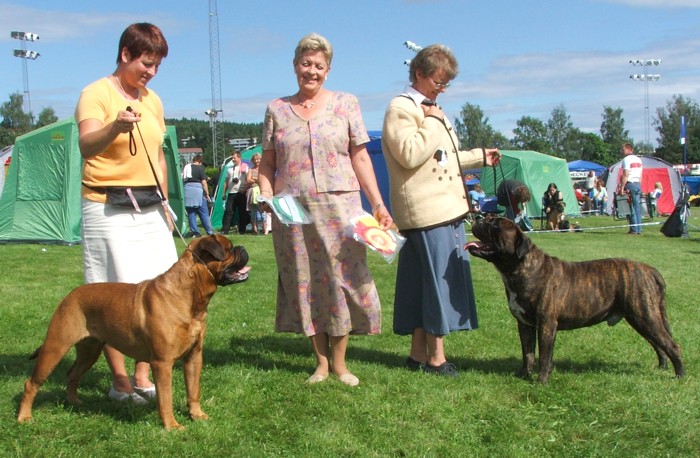 21.08.2004: