8.june 2005: Norwegian Bullmastiff Speciality, judge Julie Jones (Frankenthal, UK)
Green Dragon Nick: 1 AUK, 1 AUKK, HP, 1 VK, CERT, 2 BHK
Critic:
"Strong red dog. Excellent topline. Good angulation. Typy head. Good pigmentation, and handled very good".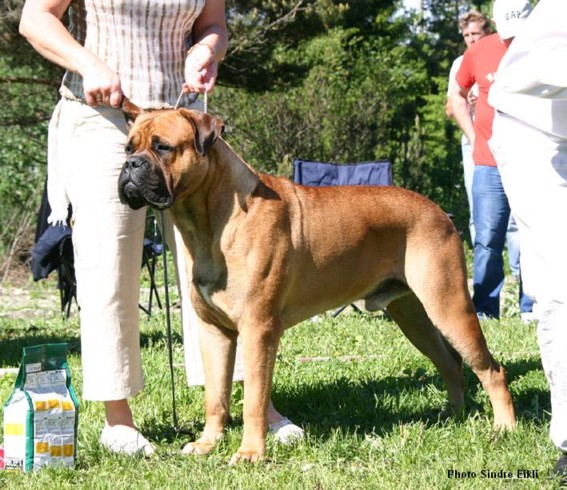 Sister of Mercy, Fame: CK, 2 CHK, 2 BTK
Critic:
"Excellent bitch. Good type. Super head. Excellent pigment. Very sound in construction".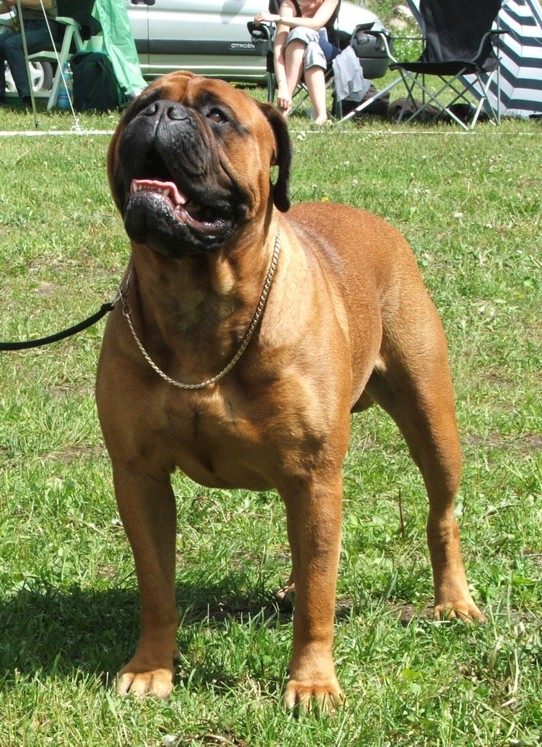 Lazy Old Manila, 1JK, 1JKK with HP
Critic:
"Very nice bitch. Typical head. Lovely exspression. Dark eye, Nice front, Good comfirmasjon, Good angulation,
Level topline"
Photo Knut Dalen
Red Dragon av Showmann, 1JK, 2.JKK:
Critic:
Very nice bitch, good head, compact body, good angulation, very promissing young bitch.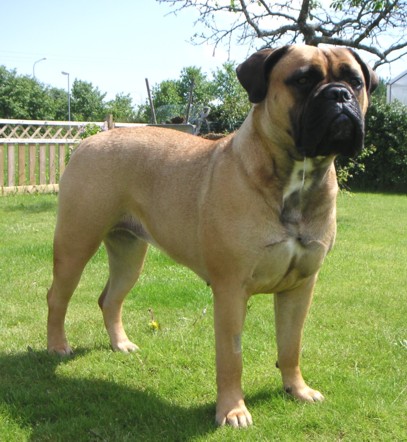 Photo Per & Lise
:)