Red Dragon av Showmann, Isa
Born 19.april 2004
Sire: IT CH Altair
Dam: N CH Jersey Girl av Showmann
Breeder: Tommy Stenberg
Owners: Lise Johannesen & Per Evringer, Sweden
3 weeks old: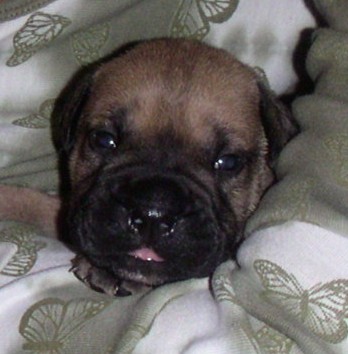 6 weeks old: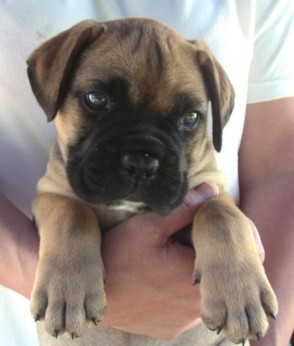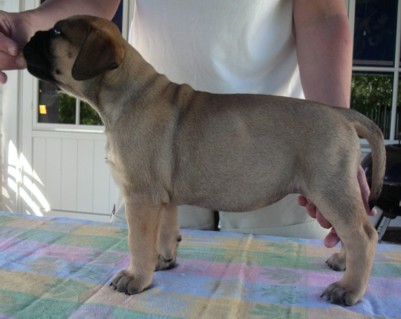 7 weeks old: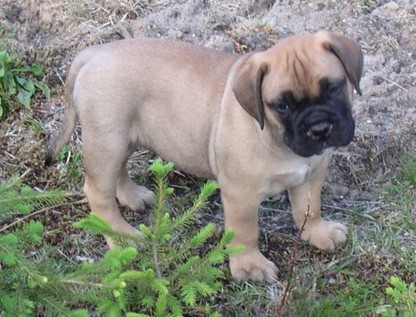 Isa in her new home: Photos by Per Evringer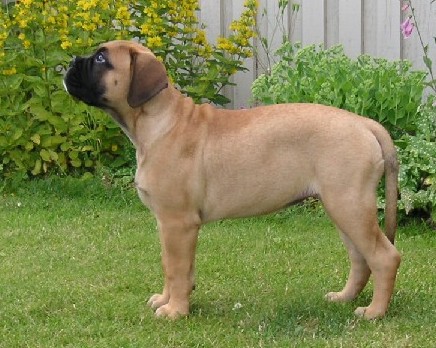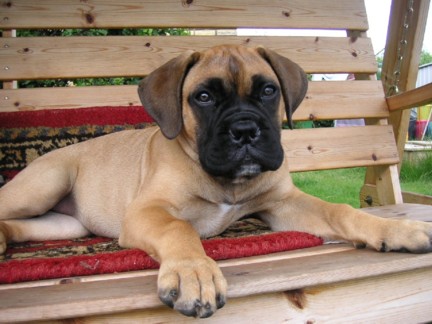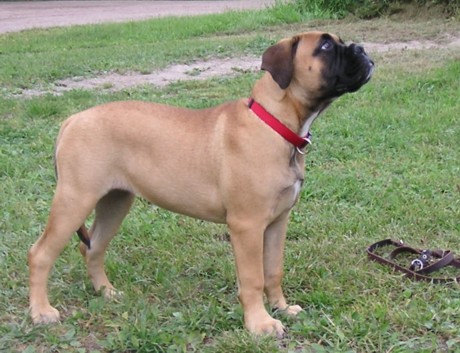 Isa's first dogshow:
BOB puppy & BIG3!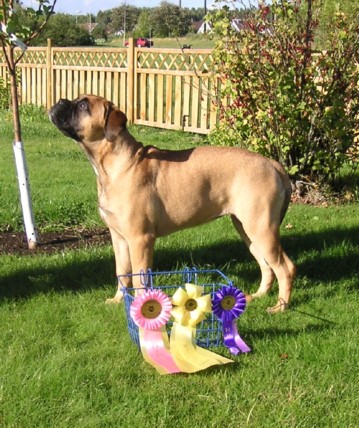 Isa 9 months old:
Photos Per & Lise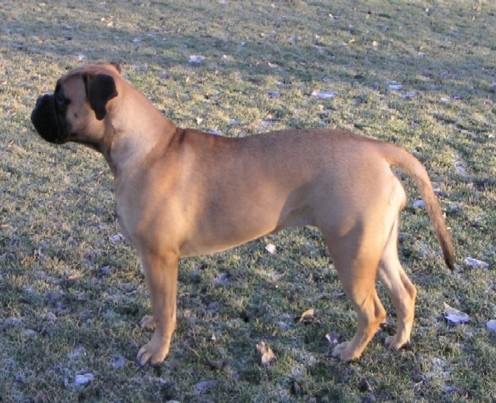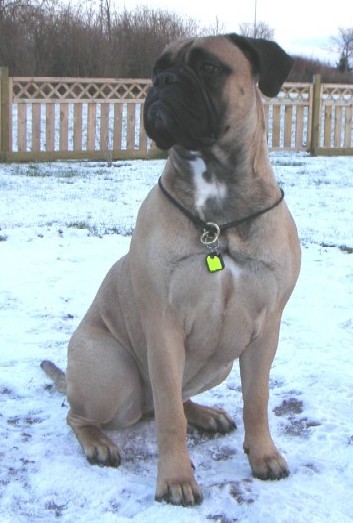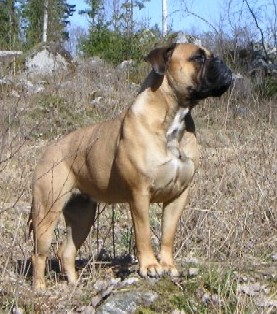 Isa at the Swedish Bullmastiff Specilaity 2005: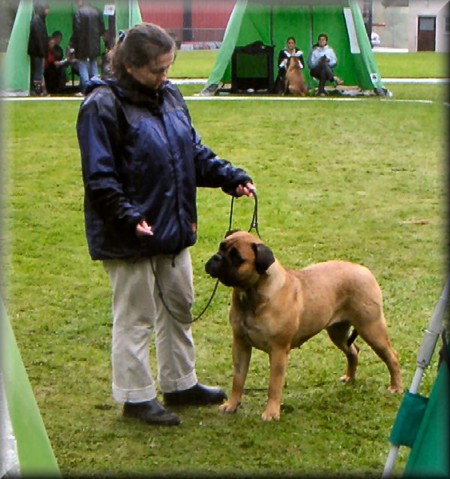 Judge: A.M Class, France.
Critic: nice typy bitch with good substans, well ballanced good body. slightly undershoot. very good head. exellent scull & ears. good muzzle but slightly short. very good body construktion. correct topline for age, very good angeled, very good sound movement. Junkl kv 1 kk 2, ck.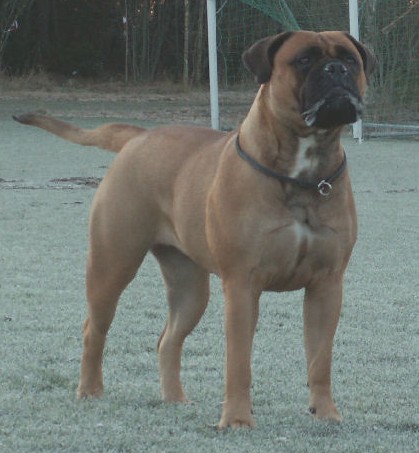 All photos by Lise & Per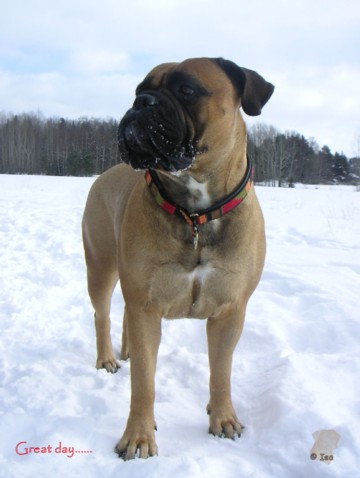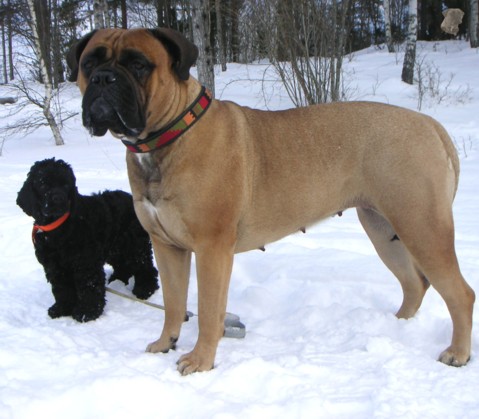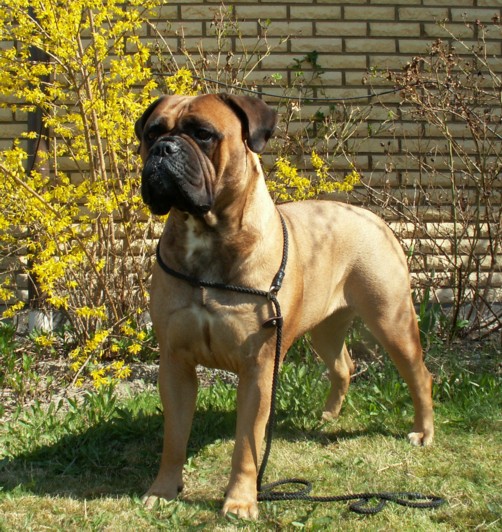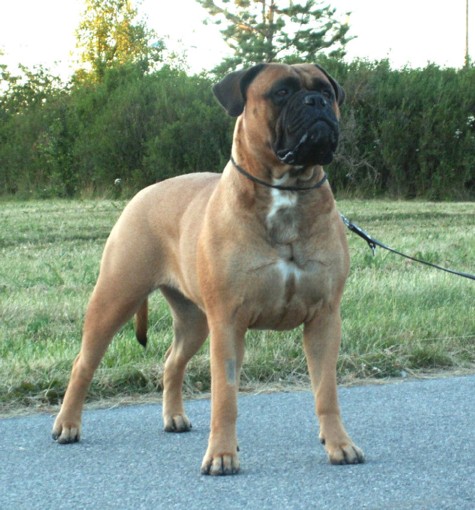 Isa's belly.....: